Hospital Profiles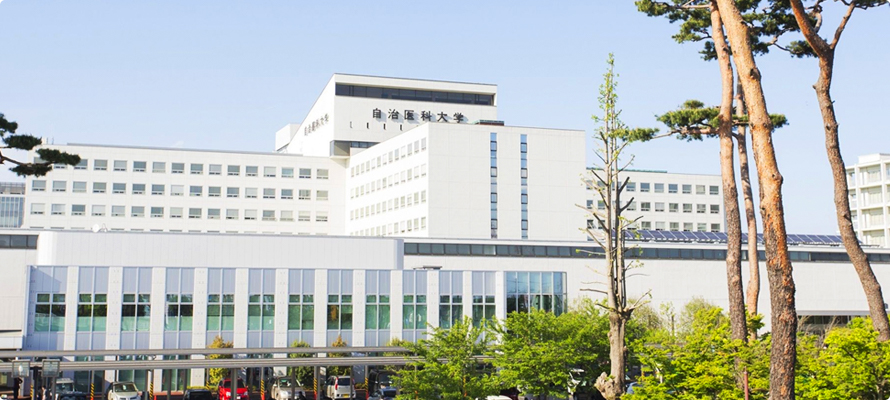 Greetings from Director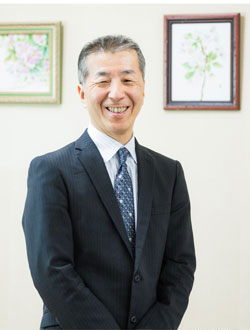 JMUH in Tochigi Prefecture, north area of KANTO, has been providing severe acute phase/ acute phase medical care with high quality as one of the important core hospitals in wide medical area including not only Tochigi prefecture but also western Ibaraki prefecture and northern Saitama prefecture. Our hospital established in 1974 has gradually added clinical departments and established a center to provide advanced medical care with the specialization of medical care. The new building, Jichi Children`s Medical Center Tochigi and The south wing of the new building were opened in 2002, 2006 and 2018, respectively. As of today, the number of bed allowed is 1,132 and the number of clinical departments is 47. JMU which is the mother-body of this hospital was established with the objective that is to cultivate medical doctors who are committed to medical ethics and have advanced medical abilities, and at the same time with the principle that is to advance the medical science and improve the welfares of local residents. JMUH which is the affiliated hospital of JMU has been supporting local medical are in Tochigi prefecture with the following 4 principles
Patient-oriented medical care
Safe and high quality medical care
Community-based medical care
Development of medical professionals who contribute to community medicine
Based on the 4 points, we will firmly support regional medical care in Tochigi prefecture. According to the regional medical care concept of Tochigi prefecture announced in March, 2016, importance of "functional sharing of medical institutions" and "cooperation" is emphasized for the development of future medical care provision system considering the 2025 issues. There is a limit to the medical care that can be provided by only one medical institution. Therefore, we have been sending medical doctors to many affiliated hospitals mainly in Tochigi prefecture to organize surgical cooperation hospitals. In collaboration with the affiliated hospitals, we have established a system that can provide high quality and uniform medical care to as many patients as possible. Based on the belief "No cooperation, no functional sharing", we will continue to expand the function of the patient support center established in September, 2016 and strive to strengthen the regional medical cooperation.
Since last year, the world has been hit by an unprecedented disaster of the epidemic of the new coronavirus infection (COVID-19), which gave a great impact not only on medical care but also on the structure of society itself. While states of emergency of pandemic infection were issued three times in Tochigi prefecture, our hospital aimed to "keep the infection out of the hospital and not spread it" and requested self-restraints of actions not only to the staff of this hospital but also to all the visitors for longer than 2 weeks. We have taken maximum border measures such as setting up a fever / distribution outpatient clinic to measure the temperature of all visitors after April 2020, and conducting pre-hospital PCR tests for all cases of general anesthesia surgery after May. We have been treating many patients with severe symptoms and there have been no cluster infection in the hospital nor infection among our staff, and have been working against COVID-19 with other hospitals in Tochigi prefecture as much as possible.
In 2020 (January – December), Total the number of inpatients was 308,551, the total number of outpatients consultations was 582,750 and the number of surgeries was 9,662. These numbers decreased from the previous year due to the influence of COVID-19. Person refraining from seeing a doctor who needs medical care may delay the start of treatment, worsen the condition, and lead to health problems. At our hospital, we are conducting the "Support for health-Jichi Medical University Hospital is always with you" campaign so that we can continue usual medical care as safely as possible even during the COVID-19 epidemic and receive medical examinations with peace of mind.
Centering on the south wing of the new building completed in April 2018, by expansion of the central surgery department, new IVR (Interventional Radiology) center, ICU expansion, new HCU (High Care Unit), maintenance of the emergency department hybrid initial treatment room and the new trauma center, the system for providing severe acute phase/ acute phase medical care has been enhanced. Since 2017, we have been performing Transcatheter Aortic Valve Implantation(TAVI) which is an advanced minimally invasive treatment. In addition to prostate malignant tumor surgery and renal malignant tumor surgery, bladder malignant tumor surgery, uterine malignant tumor surgery and rectal malignant surgery, we have implemented safely the robot-assisted surgery with additional insurance coverage for 12 surgical procedures in 2018 and 7 surgical procedures in 2020.
The 2020 Tochigi Prefecture Doctor Recruitment Plan has been formulated, and securing doctors is an important issue. We achieved a full match with a capacity of 63 people for the first time in 12 years in the matching of initial residents in 2021, and 54 specialist trainees were registered. We are making efforts to enhance the education and training system centered on the postgraduate clinical training center and regional clinical education center so that more excellent initial residents and specialists are willing to wort at this hospital. Thank you very much and we are looking forward to your continued supports in the future.
Updated 1st November, 2021