Main Research and Educational Facilities
Center for Community Medicine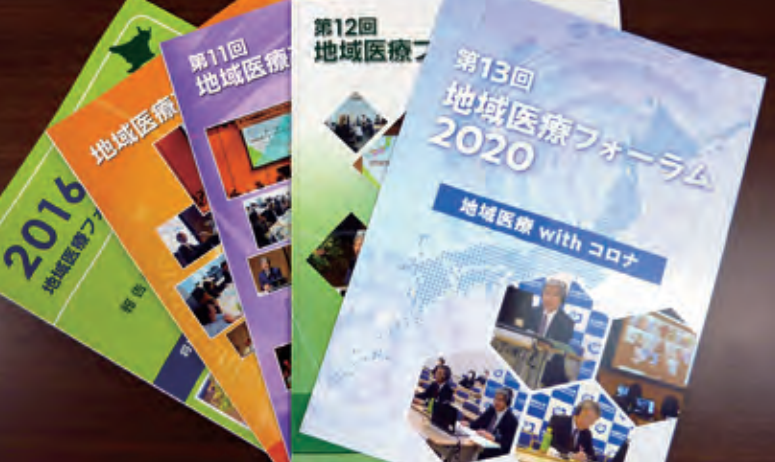 The Center for Community Medicine was established in April 2004 to further advance education, research, and medical treatment necessary for the improvement and development of community medicine. Composed of six divisions(the Community and Family Medicine, Public Health, General Medicine, Health Policy and Management, Oriental Medicine, Human Resources Development for Community Medicine), this center aims to be the main center of community medicine in Japan for systematizing and publicizing community medicine.
Center for Molecular Medicine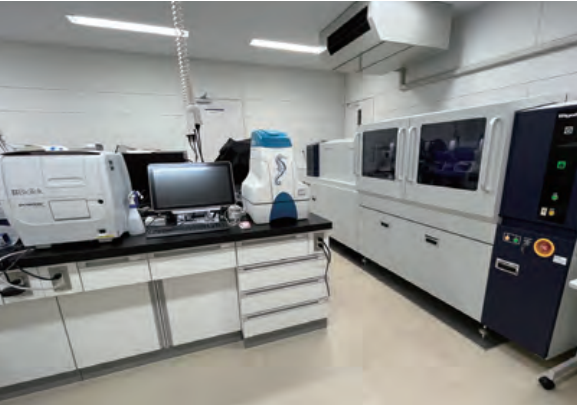 The Center for Molecular Medicine (CMM) was established in 1998 as an institution conducting research and development at the forefront of medical science. Since its establishment, CMM was funded by grants for the project "Molecular Study on Intractable Diseases and Development of Gene Therapy Technologies" (1998-2002) and "Development of Basic Technologies for Genome Medicine and Regenerative Medicine" (2003-2007). Both programs were under the High-tech Research Center (HRC) Program by the Ministry of Education, Culture, Sports, Science and Technology (MEXT). CMM has yielded a variety of scientific achievements by conducting cuttingedge medical research. In 2008, the third CMM project "Bioimaging Research from Molecular Pathogenesis to Novel Therapeutics" was selected by MEXT Program to support the Formation of Strategic Research Bases at Private Universities, followed by "Non-communicable Diseases" since 2013. In 2017, CMM participated in a MEXT project "Private University Branding Project" and established a collaborative research team across the basic research and clinical departments in Jichi to explore application of aging research to community medicine.
Center for Information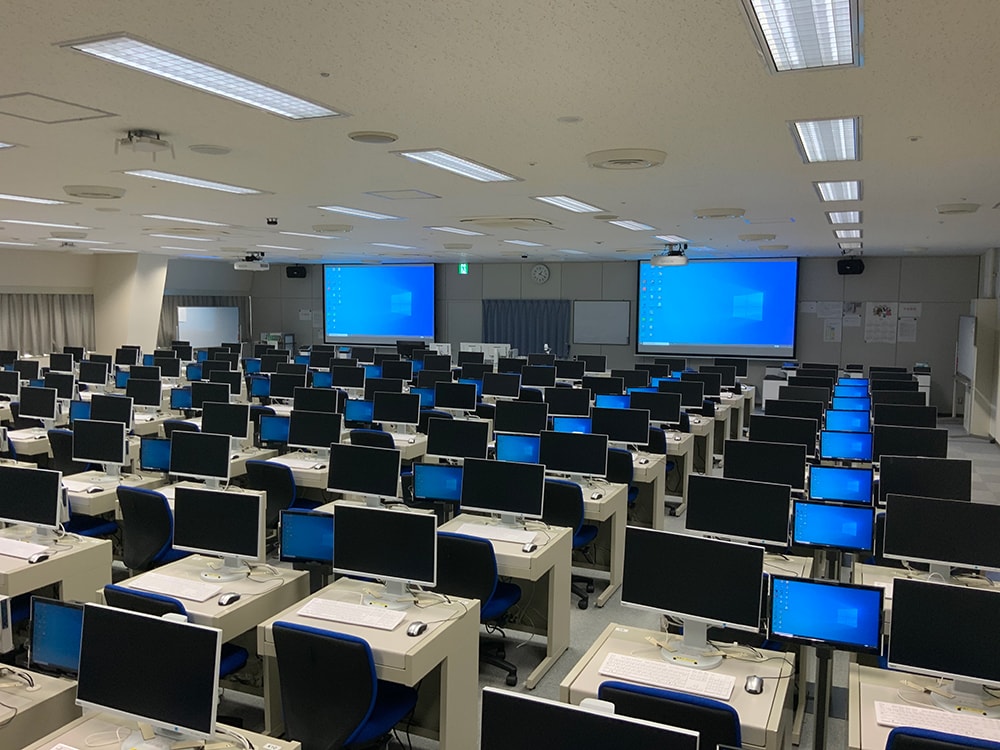 The Center for Information was established in April 2003, to plan and promote the practical use of information and communication technology in order to improve education, research, and medical services in the hospital and community medicine. The computer laboratory room and the educational server room were set up in this center in September 2003, and they have been utilized as the hub for computer education. The Center for Information aims to improve the network infrastructure, to promote campus-wide adoption of information technology, and to facilitate communication with alumni who are spread throughout Japan. The Section of IR (Institutional Research) was established in 2016 and is working on the accumulation and analysis of various data on campus, mainly in education.
Library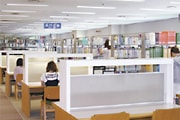 The library, located on the second and third floors of the Information and In-service Training Center for Community Medicine, effectively collects and provides the data and information necessary for education, research, and medical services as well as for the lifetime education of our alumni in community medicine. The library is open to people of local communities and medical care workers. In addition to the standard facilities necessary for a medical library, the library has an equipped media studio which provides documents and information in order to function as a comprehensive center.
RI (Radio-Isotope) Center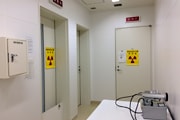 The RI Center was established in 1974 as a joint-use facility for conduct experiments using radiation and radioisotopes. In 1987, a new RI facility which able to conduct recombinant DNA experiment was established within The center for experimental medicine. Many medical science and life science researches are being performed in these facilities using radiation irradiator and unsealed radioisotopes (15 nuclides).
Safe handling of RI is very important to maintain the safety of the facilities and the environments and to prevent radiation hazards to radiation workers. And also, by laws radiation workers should receive education and training. To these end, The Radiation Protection office conducts that supervising safe handling and educating, under laws and regulations.
Center for Experimental Medicine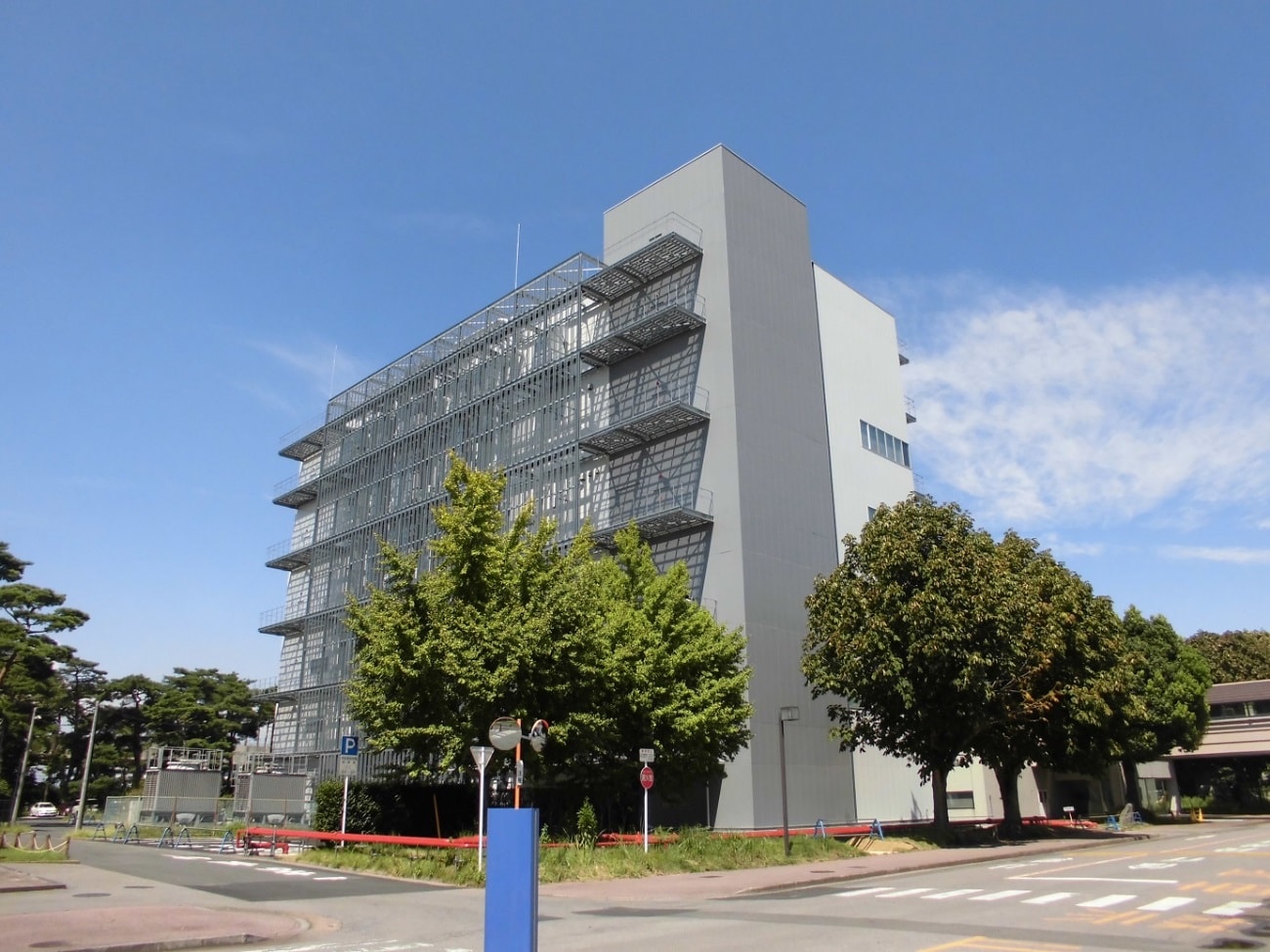 The Center for Experimental Medicine was established in 1987 as a central facility for laboratory animals and has contributed to advanced medical research while paying maximum attention to animal welfare. The Center moved to a new building in 2018 and employed a standard barrier operation by introducing individually ventilated cages (IVCs) to secure the specific pathogen-free (SPF) environment and to improve the usability for investigators. In addition, the Center has been engaged in the development of genetically engineered animals using state-of-the-art technologies including genome editing and in the preservation of valuable biological resources such as embryos and gametes to promote medical research and education. The Center is making every effort to support ethical animal experiments of scientific importance in Jichi Medical University.
Medical Simulation Center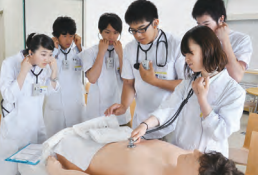 In 2008, The Medical Simulation Center, Jsim47, was opened to enhance the quality, safety and efficiency of medicine. It provides basic education for students and skill enhancement for medical personnel for both hospital and community medicine. Jsim47 is equipped with training simulators for emergency resuscitation and for diagnosis and checkup that are easy to use. Furthermore, methods and simulators for effective and efficient education are also being developed in Jsim47.
Center for Development of Advanced Medical Technology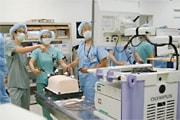 The Center for Development of Advanced Medical Technology, also called 'Pig Center', was established in 2009, supporting research and development of advanced medical technology as well as surgical training using swine. The center is one of the leading facilities of swine in Japan, equipped with breeding facilities, surgical rooms, MRI, CT, intensive care units, cell-processing facilities for swine, and copes with long-term management of swine. In 2022, a new team has joined the center, which is "Laboratory of Regenerative And Cellular Medicine", sponsored by Sumitomo Pharma Co., Ltd. The center now consists of six teams. The teams together support the education and research in harmony. The center was accredited as the nation-wide joint usage and research center in 2017 and rated as the S rank both at the interim and term-end by the government (MEXT). The credit as the nation-wide center has thus been authorized toward the next term. The center will continue to widely open to researchers inside and outside the university to develop new interdisciplinary fields and to nurture human resources than ever before.
Regional Clinical Education Center (RCEC)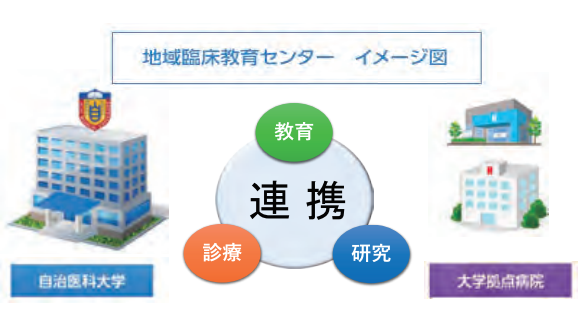 Regional Clinical Education Center (RCEC) is an institute for education and clinical research established in August 2015. RCEC in cooperation with affiliated hospitals promotes and manages regional medicine, education system for medical students and residents to learn common diseases, and medical research in regional medicine.
Data Science Center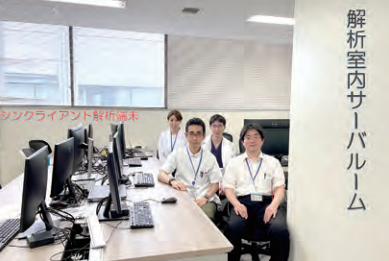 The Data Science Center of Jichi Medical University (JMU) was established in April, 2017, with a mission to manage and gain insight from large-scale healthcare and biomedical data. The Data Science Center provides student education for using big data as well as supporting investigators who lack experience in handling big data. Specific research topics include healthcare analysis using health insurance claims data, ECG waveform data analysis using AI systems, and analysis of medical documents using natural language processing AI.
Jichi Training Center for Nurses Pertaining to Specified Medical Acts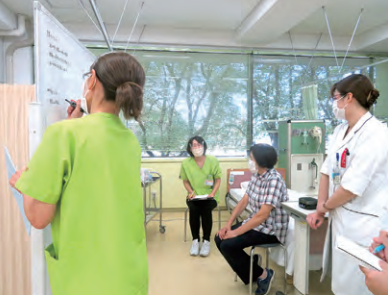 The Jichi Training Center for Nurses Pertaining to Specified Medical Acts was established in August 2015 to oversee training institutions in preparing nurses to carry out the specific procedures founded by ordinance of the Ministry of Health, Labor and Welfare implemented October 1, 2015.
The number of elderly will rise, and by 2025, the majority of the population will be 75 years and over. It is estimated that every senior needs to be supported by two Japanese citizens. In preparation for this scenario, center is to train and develop nurses who will possess advanced professional knowledge and skills to carry out the specified acts using the procedure manuals ordered by physicians as well as to train them to serve as key members of the healthcare team.